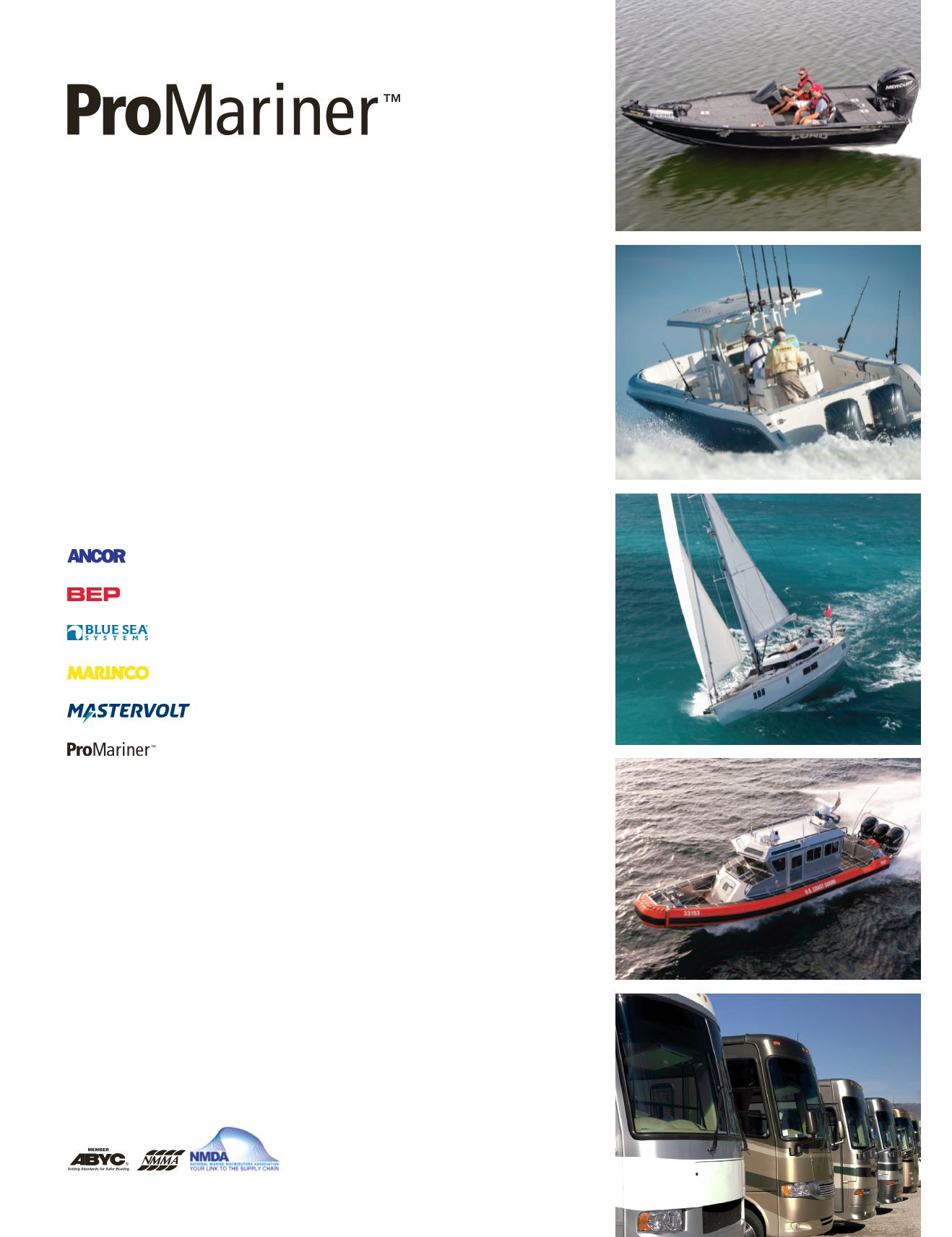 For decades Ancor, BEP, Blue Sea Systems, Marinco, Mastervolt, and ProMariner
have worked independently to lead the industry in innovative electrical solutions.
Now the six companies are working together to offer the broadest and most
complete electrical solutions for marine and mobile applications.
Marine Grade Tinned Wire, Terminals, and Wire Management Products
Battery Management and Czone Digital Switching
Battery Management, Circuit Protection, and Panels
AC Shore Power, DC Power Connection, and Accessories
High Amp Chargers, Inverters, and Power Conversion Products
Battery Chargers, Inverters, Inverter/Chargers, and Galvanic Isolation
All of the products are designed to easily integrate into simple or comprehensive
electrical systems. The world's top manufacturers of boats, emergency vehicles, and
RVs are recognizing the quality electrical systems and are specifying our products as
original equipment.
The challenge, and our promise is to leverage the deep product understanding in
each of our companies with coordinated product development, an ABYC certified
technical sales team, and an industry-leading customer service and support group.
The leading marine
and mobile electrical
companies are
working together