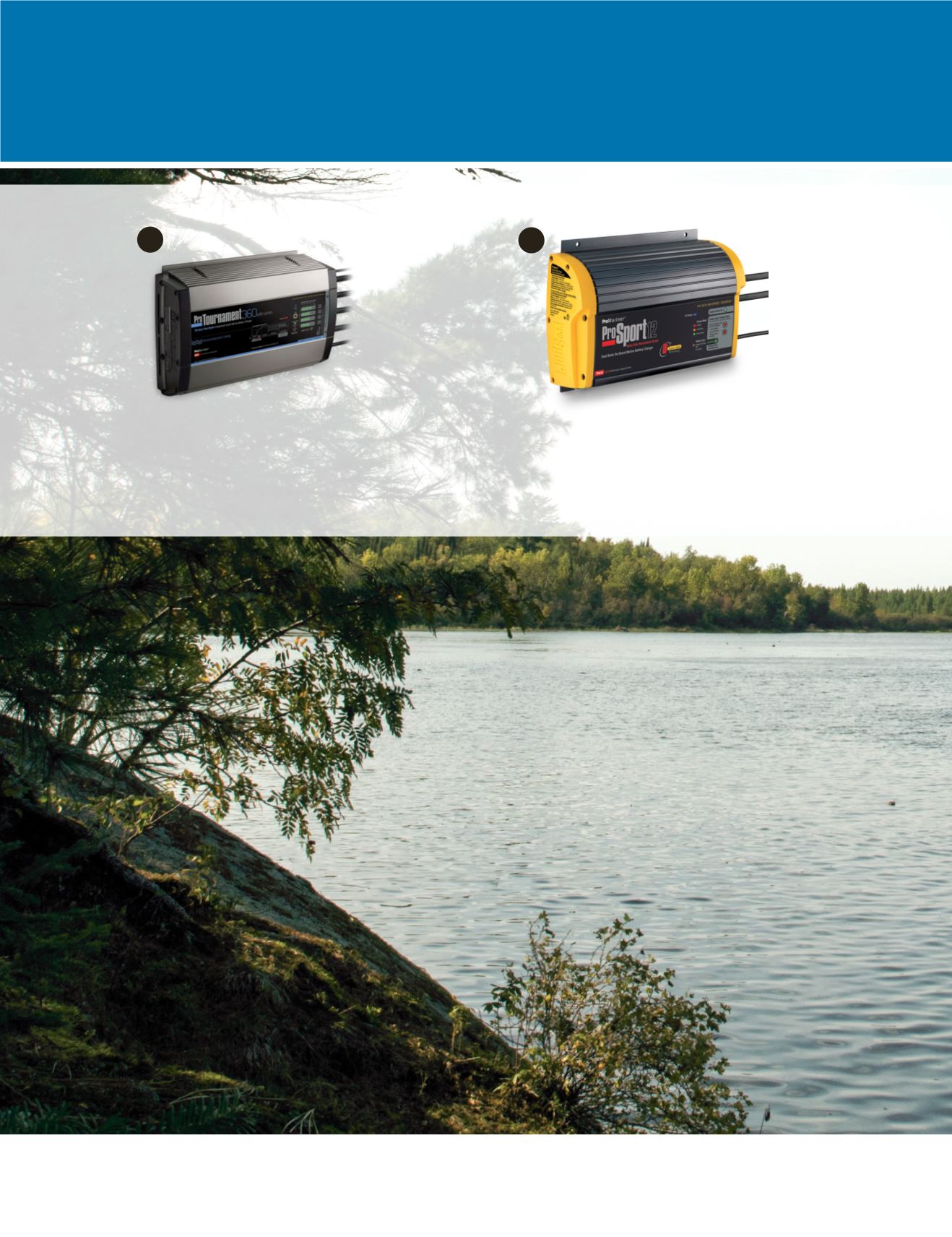 WATERPROOF
BATTERY CHARGERS
10
ProTournament Elite Series
The fastest battery charger with the most features
in its class. Specifically designed to deliver maximum
charging performance and extend battery life.
Get on the water first and stay there longer with
tournament winning technology.
12
ProSport On-Board Marine Battery Chargers
incorporate all-digital microprocessor control. Like
no other, the ProSport Series provides automatic
installation feedback with its exclusive "System
Check OK" and individual "Battery Bank Trouble"
LED indicators.
ProSport Series