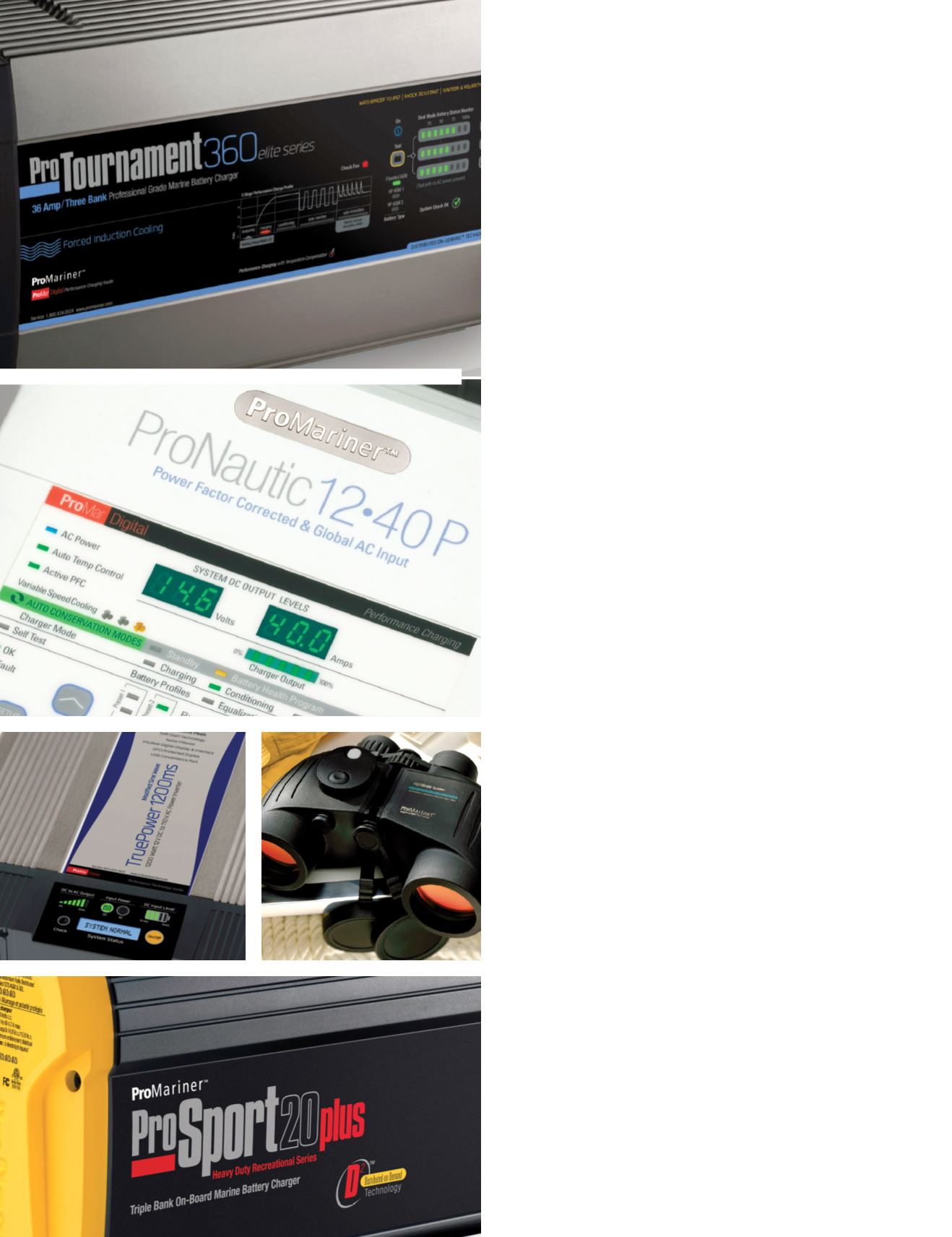 I
Founder's Vision
ProMariner™ was founded more than 35 years ago
with one premise: to make boating more enjoyable.
ProMariner pioneered a complete line of fully automatic
on-board marine battery chargers, and continues to
bring innovation to marine battery chargers today.
ProMariner offers performance based solutions for all
boats whether it's open water cruising, sailing, or fishing,
recreational boating. The passion and dedication to
quality is what has made ProMariner the market leader
in on board marine battery chargers.
I
Innovation & Engineering
ProMariner designs and engineers a complete range
of high performance, state-of-the-art marine battery
chargers and accessories. Exclusive technologies, such
as Distributed on Demand™ ensure that ProMariner
chargers will deliver the fastest charge, and protect your
batteries.
I
Selection
With the broadest range of on board charging products
in the industry, ProMariner offers performance based
solutions for all boats. Whether it is a waterproof
charger for your fishing boat, or a vented charger for
your cruise, ProMariner has a charger to fit your needs.
I
Worldwide Access to Product
A global distribution network provides access to
products when they are needed.
I
Industry Standards
Industry involvement ensures products meet UL1236,
ABYC, NMMA, and USCG standards.
I
Quality
Product quality is extremely important at Promariner.
We manage product quality in a manner consistent
with international standards to ensure all ProMariner
products exceed expectations.
What makes
ProMariner
different: