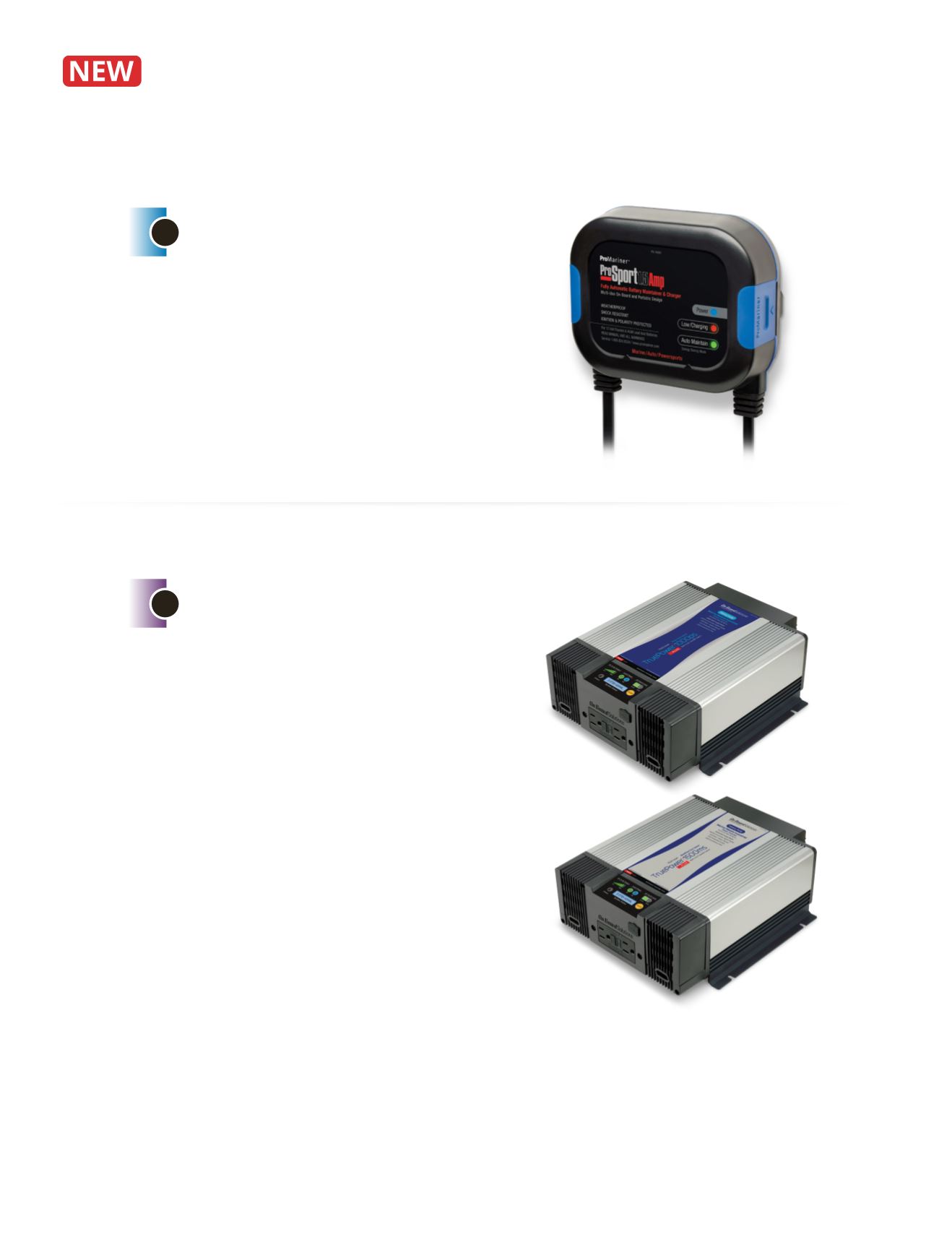 Products
TruePower Plus Series Inverters
07100 -
1000W True Sine Wave Inverter
07200 -
2000W True Sine Wave Inverter*
06120 -
1200W Modified Sine Wave Inverter
06150 -
1500W Modified Sine Wave Inverter
06200 -
2000W Modified Sine Wave Inverter*
Our next generation of TruePower Plus Inverters are
available in both Modified Sine Wave (MS) and Pure Sine
Wave (PS) models. Designed to convert 12V DC battery
power to 115V AC and will automatically pass through
AC Inlet power when present. TruePower Plus is rich
with features including; Innovative dual color digital LCD
message center, dual color gauges for AC power output
and battery DC input, USB power port, GFCI convenience
outlets, DC cable covers, and separate on/off remote.
Our integrated AC cable strain reliefs and front screw
connection terminal blocks allow for quick and easy
installation without the added need for ring terminals
for AC power
connections.
*Available Q2 2017
1.5 Amp ProSport Maintainer
44001
Our newest generation ProSport 1.5 Amp fully automatic
maintainer is an innovative multi-use charger designed for
maximum utility. Concealed mounting holes allow the
ProSport 1.5 to be installed on-board or to be used as a
portable, with rear die cut foam resting pad. Ring terminal
and DC clamp quick connect cable assemblies included.
15
24
07100
06150